Politics
Trending
Rich tributes paid to Ex Union Minister & 6 time MP Satish Sharma; He passed away in Goa
Rich tributes were paid to Senior Congress leader and Former Union Minister Caption Satish C. Sharma who had passed away in Goa last evening following a cardiac arrest. He was 74 years old.
 Congress party said: "Stalwart Congress leader, former Union Minister & 6-time MP, Captain Satish Sharma contributed immensely to nation-building. We offer our heartfelt condolences to his bereaved family, friends & followers. The Congress party will miss him deeply. May his soul rest in peace."
Priyanka Gandhi Vadra

@priyankagandhi has tweeted: R.I.P. Captain, generous of heart, steadfast in friendship, and loyal to the end. A life well-lived. I will miss you deeply."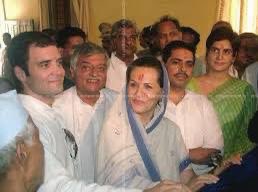 Rahul Gandhi

@RahulGandhi:"I'm very sad to hear of the demise of Captain Satish Sharma. My love and condolences to his family & friends. We will miss him.
Sharma was very close to Rajiv Gandhi, and after his assassination, he had been a close associate of the Gandhi family. He was elected from Amethi Lok Sabha constituency, UP, and was petroleum minister during PV Narasimha Rao government. He  was always been the Gandhi family loyalist .
Last year, He had developed cancer in the abdomen but was operated upon. Since then he had recovered fully, family sources said. During the coronavirus pandemic, he had gone to his  Goa residence for rest.    
Details are awaited. He was born on 11 October 1947 in Secunderabad, a city in the state Telangana. He was educated in Col. Brown Cambridge School in Dehra Dun and was later trained as a pilot in Kansas City, Missouri. he is married to Sterre Sharma who founded and runs the Tribal jewelry museum at Mangar Bani on the Delhi-Haryana which is a sacred grove in Faridabad district.
In 1991 he was elected to the Lok Sabha to Rajiv Gandhi's constituency of Amethi following his assassination. From January 1993 until December 1996 he was Minister of Petroleum and Natural Gas.
Rajasthan Chief Minister 

Ashok Gehlot

@ashokgehlot51: "My heartfelt condolences at the passing away of former Union Minister Capt. Satish Sharma Ji. May God give strength to his family members to bear this loss. May his soul rest in peace.
"I am very sorry to know the demise of Captain Satish Sharma Jee. He was a very straightforward person with highly developed human qualities. My heartfelt condolences. May God bless the soul to rest in peace. My sympathies are with his family and friends.", Mr. Harikesh Bhadur, a senior leader of congress said in his condolence message.
Randeep Singh Surjewala

@rssurjewala: Deeply saddened at the demise of Capt. Satish Sharma, Former Union Minister. Capt. Sharma epitomized dedication and loyalty. Condolences to the family and friends.
P L Punia

@plpunia has tweeted:
पूर्व कैबिनेट मंत्री कैप्टन सतीश शर्मा जी के निधन का समाचार कांग्रेस परिवार के लिए दुखद है। ईश्वर दिवंगत आत्मा को शांति प्रदान करे व परिवार जन को दुख सहने की शक्ति प्रदान करे। ॐ शान्ति:
The news of the death of former cabinet minister Captain Satish Sharma is sad for the Congress family. May God give peace to the departed soul and empower the family to suffer. ॐ Peace: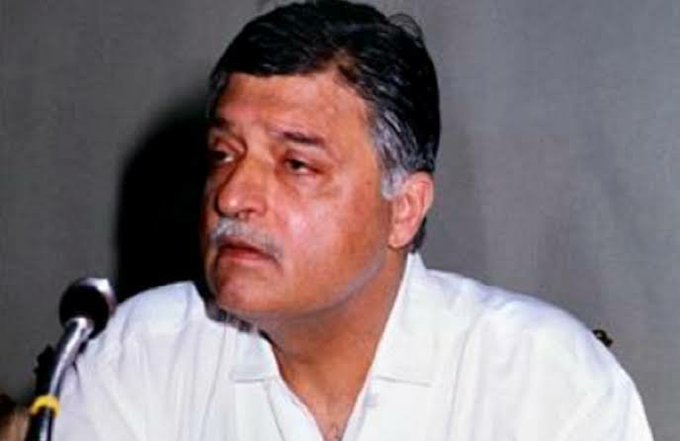 END
Please click the link below & support our initiative newsabode.com
https://www.patreon.com/neerajbajpai
(NOTE: We seek your support—At a time when the news is under threat, we have opted for a different approach with hopes of your support. The purpose of launching newsabode.com is primarily aimed at ensuring the survival of true independent Journalism. We bring news to you from across the world. To support truly independent journalism, please consider making a contribution to newsabode.com or taking a subscription)
We provide a link to another option to back up the initiative —https://mail.google.com/mail/u/