International
Trending
Equatorial Guinea:Multiple blasts leave many dead and scores wounded in Bata
Equatorial Guinea: Multiple blasts leave many dead and scores wounded in Bata
At least 20 people were  killed and about 400 others injured during  multiple explosions that ripped through Equatorial Guinea today  
EquatorialGuinea's largest city and main economic hub Bata was hit by four explosions on Sunday, state television channel TVGE reported. The cause of the blasts remains unknown.
Travel – State Dept

@TravelGov has tweeted
:
#EquatorialGuinea
#Bata
: Accidental explosion at a military base munitions depot/armory in Nkuantoma and its surroundings.
Details are awaited.
Today there were multiple explosions at a military camp in Bata, Equatorial Guinea. Reports say about 17 people are dead and more than 400 people are injured. These are heartbreaking images. Please pray for #EquatorialGuinea pic.twitter.com/WZFJ8wAC1J

— Obianuju Ekeocha (@obianuju) March 7, 2021
Equatorial Guinea/Equatorial Guinea/Equatorial Guinea/Equatorial Guinea

Travel – State Dept
@TravelGov
#EquatorialGuinea #Bata

: Accidental explosion at a military base munitions depot/armory in Nkuantoma and its surroundings. Expect an increased police presence and be prepared for road closures at various points throughout the city.

ow.ly/dCpJ50DSwS4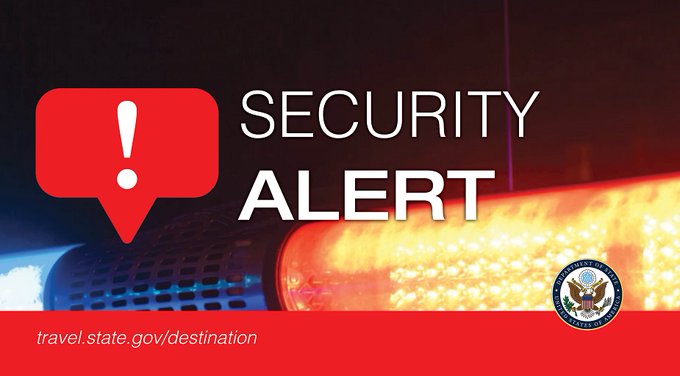 END
https://www.patreon.com/neerajbajpai
(NOTE: We seek your support—At a time when the news is under threat, we have opted for a different approach with hopes of your support. The purpose of launching newsabode.com is primarily aimed at ensuring the survival of true independent Journalism. We bring news to you from across the world. To support truly independent journalism, please consider making a contribution to newsabode.com or taking a subscription)
We provide a link to another option to back up the initiative —https://mail.google.com/mail/u/