International
Trending
Bernie Sander's meme appears on Kerala Tourism poster
Kerala [email protected] has tweeted : Wear your warm woolen mittens and enjoy the cool crisp Munnar weather! #changeofair #keralatourism #BernieSanders
Bernie Sander's meme appears on the Kerala Tourism poster
If the world is enjoying Bernie Sander's meme with woolen mittens, How can be Kerala tourism can be left behind?
Kerala Tourism
@KeralaTourism has tweeted :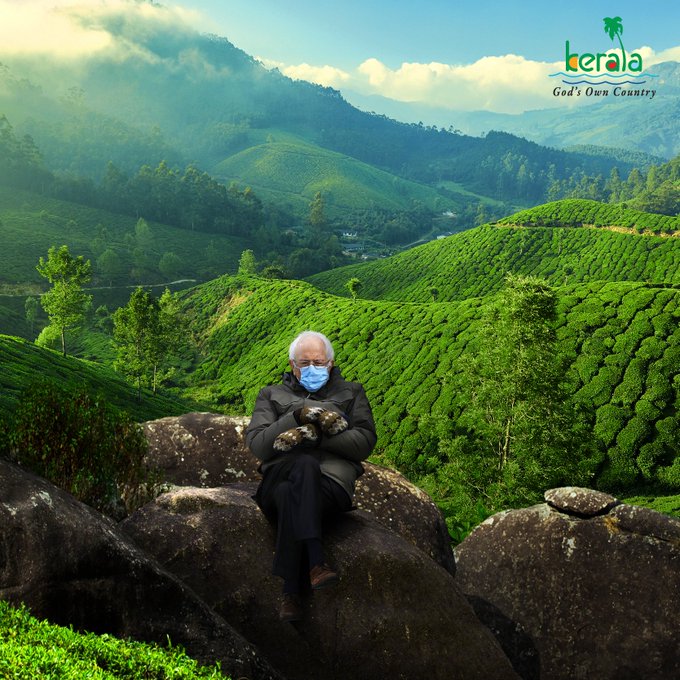 A school teacher who designed mittens has tweeted :
Jen Ellis/
@vtawesomeness
I made Bernie's mittens as a gift a couple of years ago. They are made from repurposed wool sweaters and lined with fleece (made from recycled plastic bottles).
#BerniesMittens
Late Night with Seth Meyers
@LateNightSeth
Bernie Sander's meme/
END
Please click the link below & support our initiative http://newsabode.com
https://www.patreon.com/neerajbajpai
(NOTE: We seek your support—At a time when the news is under threat, we have opted for a different approach with hopes of your support. The purpose of launching newsabode.com is primarily aimed at ensuring the survival of true and unbiased journalism, based on facts and figures with total independence)